About the Staff (2021-2022)
Marisol Huerta-Ontiveros, Co Editor-in-Chief
Marisol Huerta-Ontiveros (she/her) is a fourth-year History major with minors in Spanish and Global Studies. Her academic interests lie primarily in Latin American history and international relations. She hopes to work abroad someday and help refugees and/or immigrants. She joined Aleph in the winter of her freshman year because she was interested in editing and has stayed since then for the inclusive environment it provides to all students and the important student research that Aleph highlights and promotes.
Celena Castelnuovo-Tedesco, Co Editor-in-Chief
Celena Castelnuovo-Tedesco (she/they) is a Philosohpy major with a minor in Global Health. She is a meticulous researcher, excellent writer, and effective leader. Her technical skills are augmented by her eye for design and knack for conceptual organization. She is passionate about health as a goal, framework, and tool for justice. She plans to attend graduate school for a career in health ethics, research, and literacy.
Sebastian Rivera-Chepetla, Chief Developmental Editor
Sebastian Rivera-Chepetla (he/him) is a third-year student majoring in Political Science and Statistics. He joined Aleph during the winter of 2020 after learning about it through the Undergraduate Research Center to get further exposure to research-related opportunities at UCLA. His current academic interests are international political economy and the application of statistics within the political science field.
Selena Perez, Chief Developmental Editor, Chief Blog Editor
Selena Perez (she/her) is a fourth-year double majoring in English, with a creative writing concentration, and Psychology, while minoring in Food Studies. Selena hopes to pursue meaningful research in personality development and personality types. She finds this knowledge extremely useful as an aspiring novelist whose passion lays unequivocally with storytelling and constructing fictional characters with intricately thought-out psyches. She joined Aleph to strengthen her editing skills and gain publication experience but has ultimately stayed for the interesting reads and the wonderful community of staff members!
Dylan Du, Chief Layout Editor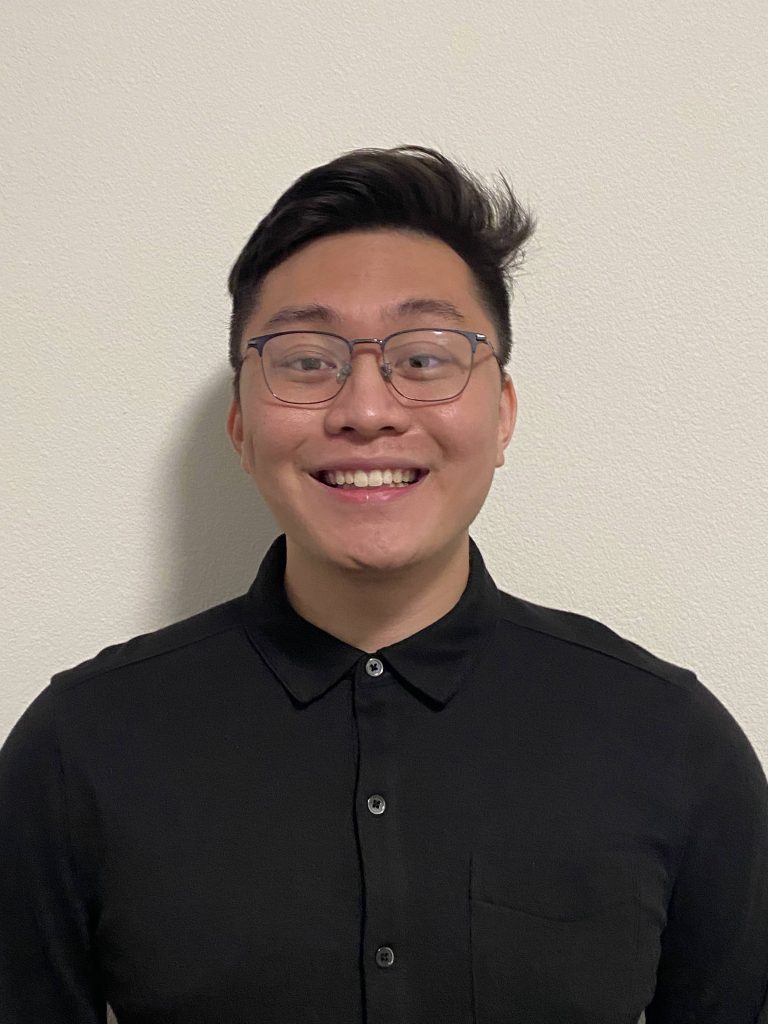 Dylan Du (he/him) is a second-year History and Psychology student at UCLA. Currently, he is interested in unraveling the patchwork tapestry of history within Europe during the interwar period, as well as dabbling in journalism. Dylan joined Aleph during the winter of 2020 after stumbling on a flyer for the club and found the experience of editing and reading papers on a diverse array of topics to be highly enjoyable.
Laura Grombone, Graphic Designer
Jacquelyn Ardam, Faculty Advisor
Jacquelyn Ardam (she/her) is the Assistant Director of the Undergraduate Research Center for the Humanities, Arts, and Social Sciences at UCLA and the faculty advisor of Aleph. She holds a PhD in English from UCLA and is the author of Avidly Reads Poetry (NYU Press, 2022). You can reach her at jardam@college.ucla.edu.
Shouhei Tanaka, Graduate Advisor
Shouhei Tanaka (he/him) is a PhD candidate in English, whose work focuses on 20th/21st-century literature and the environmental humanities. He is a graduate student coordinator for the Laboratory for Environmental Narrative Strategies and an affiliate of the Institute of the Environment and Sustainability.
---
To view staff directory for all years, click here.