2019-2020 Staff Directory
Editor-In-Chief
Hannah Barrett
Hannah is a fourth year with a double major in Geography and International Development Studies. She has been a member of the Aleph staff since the Spring of her sophomore year. She loves Aleph not only because it showcases diverse research, but because of the amazing growth that editors and authors experience together during the publication process. 
---
Chief Developmental & Chief Layout Editor
Ari Fahimi
Ari is a second year with a tentative double major in Chinese and Middle Eastern Studies. His interests include Mandarin and Farsi, as well as international relations, both modern and ancient. He joined Aleph in the Winter of his freshman year, and loves Aleph because of the collaborative environment it fosters among its staff in addition to the impact student research can have in fostering discussions and change.
Chief Developmental Editor
Bruce (Yuhan) Mei
Bruce is a second year with a double major in psychology and communications. He plans to go to graduate school in organizational behavior. He is particularly interested in research about how social and organizational structures shape human behavioral patterns and how to nudge people toward better lives. He loves Aleph because he cherishes the platform it creates for all UCLA undergraduates who wish to make a long-lasting real-world impact through their own original ideas.
---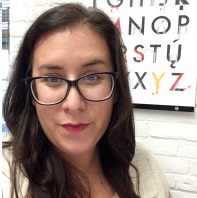 Faculty Advisor
Jacquelyn Ardam
Jacquelyn Ardam is the Assistant Director of the UCLA Undergraduate Research Center for the Humanities, Arts, and Social Sciences. She received her PhD in English at UCLA in 2015 and has taught at UCLA and Colby College. She has also worked as a writer and editor for over a decade. You may reach her at jardam@college.ucla.edu.
Graduate Advisor
Laura Ha Reizman
Laura is a PhD candidate in the Department of Asian Languages and Cultures. Her research re-evaluates post-1945 South Korean history by examining the history and representation of mixed-race Koreans born of and after the Korean War. Before entering the PhD program, Laura worked in nonprofit grant writing, event planning, and publishing. She loves teaching and mentoring and enjoys working with students at all stages of research. As Graduate Advisor of Aleph, she helps staff gain a better understanding of the publication process and hones their editing skills. 
---
To view general staff directory, click here.